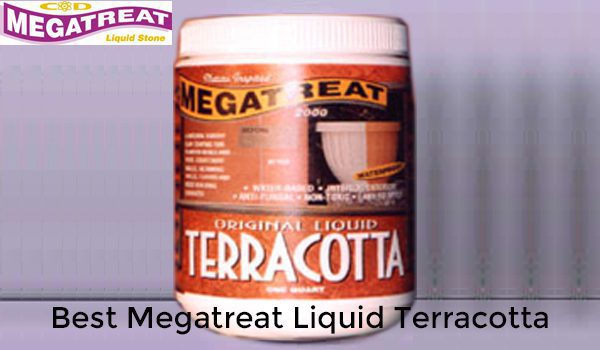 Get your home decoration with megatreat liquid terracotta.
Home decoration with the best Liquid Limestone and Terracotta

December 13, 2017
We all want to make our home decoration beautiful and attractive. At the same time, we want to make our house to be protected from any kind of storm, rain, dirt, and dust. Liquid stone is a product to protect your exterior and interior parts of your home as a resurfacing product. The resurfacing product works exceptionally to bring a stone-like finish and look with increasing the protection of it. Megatreat Liquid Stone is the foremost solution for the protection of your Stairs, lawn, pavements, floor and swimming pool surroundings.
All the products from Megatreat are tested and recognized by the C.S.I.R.O. Laboratory in Australia and Marshall Laboratory in U.S.A. in terms of providing resistivity from heat, crack, mould, and fire. The Megatreat Liquid Stone products, being applied on concrete and pebblecrete covered surface, reinforce its strength to many times than that of before. The four main types products include Megatreat Liquid Sandstone, Megatreat Liquid Terracotta, Megatreat Liquid Limestone and Liquid Textured Primer coat.  Besides these, they are the best manufacturer of Sealers in the marketplace of Sydney.
Megatreat is a Sydney based organization that provides the liquid stone products which are flexible to any temperature and moisture. You can have a natural stone like look and feel with the liquid stone product from Megatreat. In comparison with, the natural stone and masonry product it is very low in cost increasing the flexibility of affording it. It has exceptionally been working leaking shower repair by proposing shower sealer products which are extraordinary in service, need to a requirement of removing the tiles while applying it. The Megatreat shower sealer products proffer a waterproofing solution and increase the beauty of the shower and bathrooms which a have a lasting effect. Latest product with the advanced technology leads them successfully treat damaged from the leaking shower on excess mould, discolored or missing grout, unpleasant smell, damp carpet and distorted or rotten timbers.
The liquid Stone products can be applied both vertically, horizontally as well as inside and outside of your home decoration. The lasting durable protective capacity enabled products are eco-friendly and healthier for our environment. New generation water-based acrylic binders and natural aggregates compose the Australian-made Megatreat 2000 original liquid limestone. Megatreat is one of the leading limestone product manufacturers in Nelson Bay. The liquid limestone available in 1, 4 and 10 liters containers is easy to use straight from the can. The exceptional result can be obtained applying on walls, floors, timber projects, pots, garden ornaments. One easy successful application of Megatreat Liquid Limestone with trowel or hopper spray gun outcomes a real textured limestone look and feel.
Plastic pots, garden ornaments, exterior walls, floor tile effects, pool surrounding, patios, and driveways can experience a new life putting it on the Megatreat Liquid Terracotta. You can make your home ornaments more shinning both internal and external to the authentic terracotta like the finish of Megatreat Original Liquid Terracotta. Garden furniture, old retaining walls, concrete or timber can experience a new life with the implementation of it. The water-based non-toxic products are very easy to apply. The Megatreat terracotta paint is extremely durable and cracks resistant to maximum color and texture flexibility outcomes terracotta like look and finish.
Besides the liquid sandstone, Megatreat presents Liquid Terracotta, Liquid limestone with exceptional sealers as a complete solution to make your valuable assets more beautiful and durable.