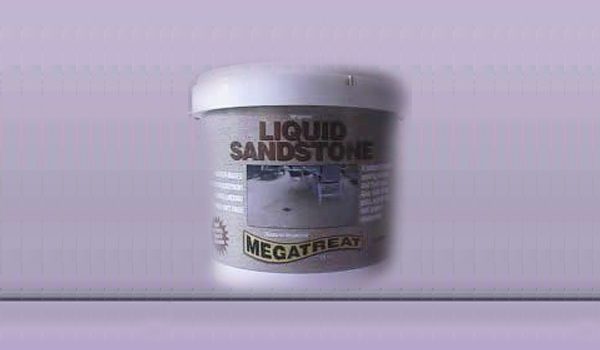 Liquid Sandstone available in 1, 4 and 10 litres.
Product knowledge: Resurfacing products

November 21, 2017
Megatreat resurfacing items products of 100% Acrylic Resins to guarantee long haul protection from the elements and supreme resistance to the sun's damaging ultraviolet degradation. Megatreat's durability is unsurpassed. All products like Megatreat Liquid Stone, Megatreat Sealers, Liquid Terracotta, Liquid Sandstone, and Liquid Limestone are available in Megatreat.
Megatreat has been supplying these products for many years. Our dedication to bringing science and advanced technology for resurfacing the surfaces is being appreciated worldwide.
There are 4 types of mega treat RESURFACING PRODUCTS which you can get through dealers in Sydney
Liquid Sandstone: It comes with 3 natural colors. These are Natural, Sydney White and Desert Gold. Also, the stock Tinted Charcoal Grey.
Liquid Terracotta: color Terracotta,
Liquid Limestone: Natural Off-White and stock Tinted Light Grey
Textured Primer Coat: White and Tintable (filler and/or joint color)
Let us check the benefits of using these products.
Looks feels and wears like natural stone
Lower cost than traditional natural stone and masonry products
Easy to use straight from the can, fast and easy to apply
Works on virtually any surface, vertical or horizontal, inside and outside.
Original product will not fade
Product is extremely durable and crack-resistant
Environmentally safe, fire retardant, mold resistant
Megatreat Liquid Stone is applied to the new "Nemo Ride" at Disneyland California
You can get these products from,
RESURFACING PRODUCTS
Dealers in Nelson Bay and Sydney. These products are the best resurfacing products which can really increase the age of the surfaces.