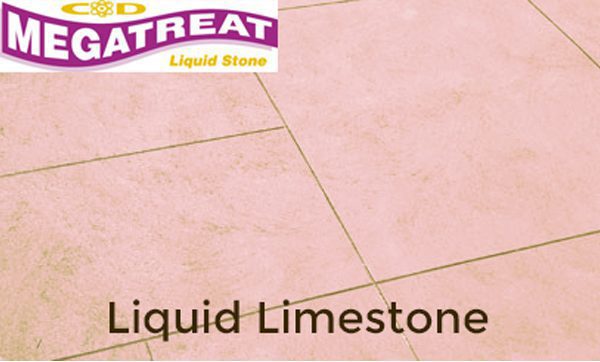 Megatreat is the best liquid limestone provider in Sydney
Unrivalled Liquid Limestone, terracotta and sealers provider in Sydney

December 13, 2017
You must want to see your house attractive and alluring while increasing its durability. You can enhance the beauty and durability at the same time to your interior and exterior design of your home by applying a liquid stone on it. Stairs, lawn, pavements, floor and swimming pool surroundings can be decorated nicely with the application of it.  Megatreat offers the best solution for your home decoration with the best quality of Liquid Stone product in Sydney.
Megatreat Liquid Stone products furnish natural stone like look and feel of the applied portion of your assets. The products are lower in cost in comparison with the natural real stone and masonry products. Megatreat liquid stone products provide a non-slip seamless finish to a Pebblecrete surface. Megatreat Liquid Stone products are mainly four types that include Megatreat Liquid Sandstone, Megatreat Liquid Terracotta, Megatreat Liquid Limestone, and Textured Primer Coat. Along with these, there is outperforming sealer from Megatreat. All the products of Megatreat are recognized by the C.S.I.R.O. Laboratory in Australia and Marshall Laboratory in the USA.
Megatreat is one of the leading limestone product manufacturers in Nelson Bay. The liquid limestone available in 1, 4 and 10 liters containers is easy to use straight from the can. The exceptional result can be obtained applying on walls, floors, timber projects, pots, garden ornaments. One easy successful application of Megatreat Liquid Limestone with trowel or hopper spray gun outcomes a real textured limestone look and feel. Blending of new generation water-based acrylic binders and natural aggregates compose Australian-made Megatreat 2000 original liquid limestone. Additionally, these are tough, flexible, waterproof, hard wearing, cool to walk and never require paintings on it. The Megatreat limestone products are highly durable removing the necessity of maintenance again and again.
Megatraet being one prominent liquid stone service provider is offering a remarkable performing Megatreat Terracotta paint in Sydney. Megatreat Liquid Terracotta is for the application on plastic pots, garden ornaments, exterior walls, floor tile effects, pool surrounding, patios, and driveways. You can make your home ornaments more shinning both internal and external to the authentic terracotta like the finish of Megatreat Original Liquid Terracotta. Garden furniture, old retaining walls, concrete or timber can experience a new life with the implementation of it. The water-based non-toxic products are very easy to apply. The Megatreat terracotta paint is extremely durable and cracks resistant to maximum color and texture flexibility outcomes terracotta like look and finish.
The Megatreat shower sealer products proffer a waterproofing solution and increase the beauty of the shower and bathrooms. There are mainly three types of sealers available in Megatreat including Megatreat stain sealer, Megatreat Gloss Sealer, Megatreat Natural Look Sealer. Megatraet Sealers are water-based cross-linked acrylic penetrating sealant to protect your surface from any kind of staining from oil, grease, food red wine and so on. Megatreat Natural Look Sealer, Megateat Gloss Sealer, Megatreat Stain Sealer are the three main types of sealers from Megatreat. This can be applied easily, and washed up by the water and leaves no unpleasant smell. The lasting sealer can render 5 years of immunity.
The house decoration can be more stunning and greater protection can be achieved with the application of Megatreat Liquid Stone.